The Comedy Resistance ATX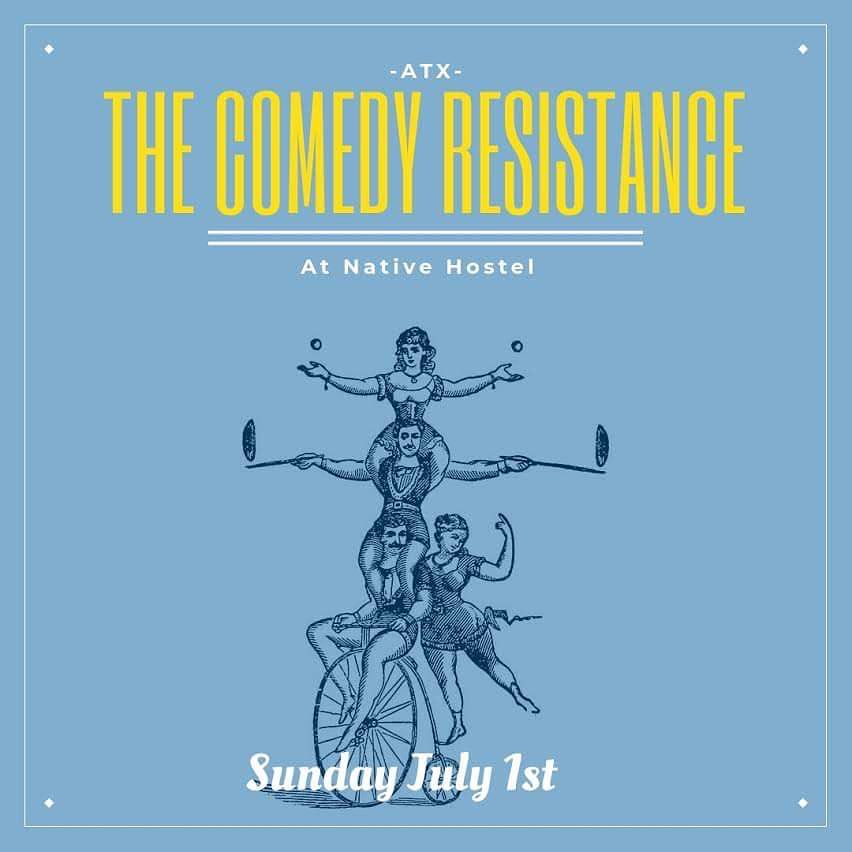 Native Hostels is the new host for The Comedy Resistance in ATX!
Starting July 1st The Comedy Resistance will have a showcase of comics, performing their sets and exercising their 1A right to freedom of speech.
Come check out the show
doors at 7pm
show at 8pm
Free Admission
Full Coffee and Bar on deck.
As a Comedy Resistance event our goal is to get people registered to vote for the November elections. Please come by and support local comedy, local art, and the city of Austin!
July's line up features an onslaught cast of comics:
Tai Nguyen
Andrew Murphy
Austin Smartt
Elizabeth Spears
Sahana Srinivasan
Chris Hills
and Rachel Hall
Hosted by Luis Flandes and Ashley Overton
---