Monthly Voter Registration and Free Comedy Showcase – Austin (TCR-ATX)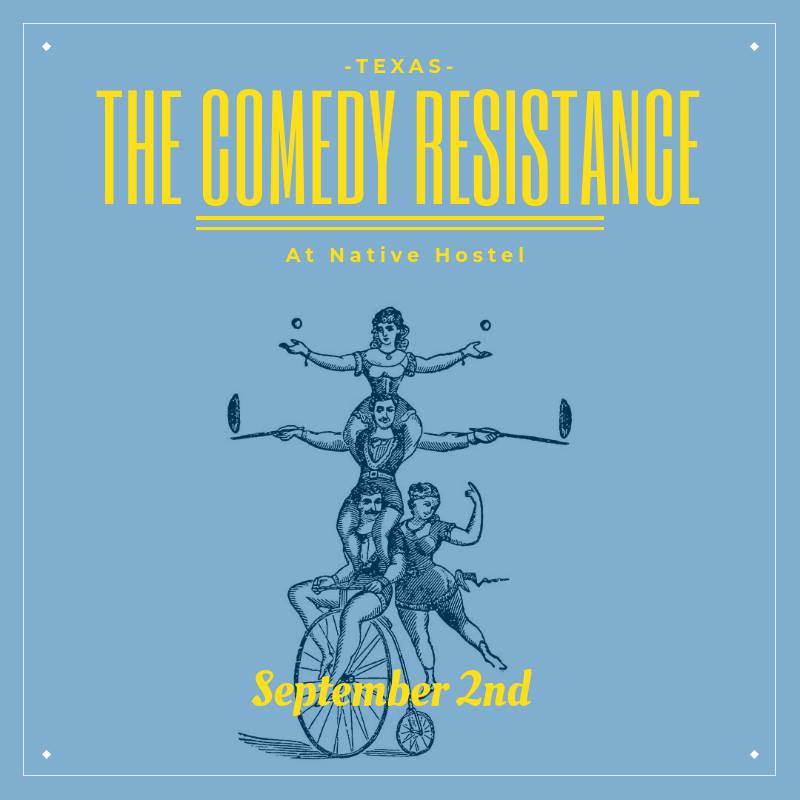 Native Hostel is an official host for The Comedy Resistance in ATX!
On Sunday September 2nd The Comedy Resistance will have a showcase of comics, performing their sets and exercising their 1A right to freedom of speech.
Come check out the show
Doors at 7pm
Show at 8pm
Free Admission
Full Coffee and Bar on deck.
As a Comedy Resistance event our goal is to get people registered to vote for the November elections. Deadline for Texas registration is October 9th. Please come by and support local comedy, local art, and the city of Austin!
Featuring:
Luis Flandes
Laura Ortiz
Chris Tellez
Carlton Wilcox
Jasmine Eliss
Jered McCorkle
AND SPECIAL GUEST
Hosted by Mitch Mekulsia
With special musical guest Earl "Pottymouth" Arbuckle and the Sirens of Titans.
To join The Comedy Resistance and get updates on events in your area text "RESIST" to 555-8888
We will see you there!
---